We have a lot to be grateful for this year at Sea Bird Wines. Great wine, great company to share it with, and a beautiful place on Earth to enjoy it…what else can you ask for? As the holiday season approaches, there are so many opportunities to be a conscious consumer and shop with boutique brands that are contributing to a more sustainable footprint on the world.
The CDC reports that Americans throw away 25% more trash between Thanksgiving and New Year's Eve than any other period of the year. The plastic and paper waste is overwhelming and impacts our oceans the hardest. Our every-day ecosystem depends on the resources from our coast in ways you might not expect; a healthy coastline gives us everything from the food we enjoy, clean air to breathe and (most importantly) great wine grown with coastal influences from regions like Napa and Sonoma. That's why this holiday season we are bringing you more ways to help preserve the planet while still serving up the fun.
Ready for some inspiration? These are a few ways that members of The Flock can help create a more sustainable holiday season:
Volunteer for coastal cleanup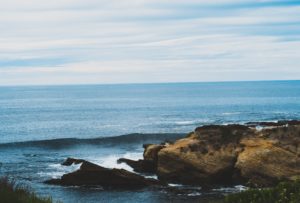 Around the holidays, there is an abundance of opportunities to serve your community and give back. Some of the most overlooked volunteer opportunities can be clean-up work. The pollution of our oceans impacts the health of our communities inland. Search for volunteer opportunities from coast to coast through a non-profit resource like Ocean Conservancy.
Reduce wrapping waste by using eco-friendly wrapping paper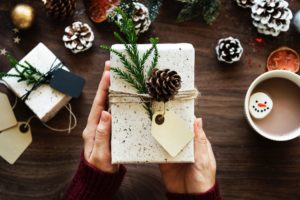 If every American family wrapped only 3 presents in recycled materials, we could save enough paper to cover 45,000 football fields this year. Zero-waste wrapping paper is trending this year, and is not only great for the environment, but extremely chic when done tastefully. Save items such as newspaper, scrap fabric, a patterned men's button-down or a vintage scarf for wrapping material. Up-cycle items like strips of scrap fabric, hemp, or leather cords for ties, and utilize fresh herbs and greenery like pine branches or rosemary for a finishing touch.
Get creative with a gift for the kids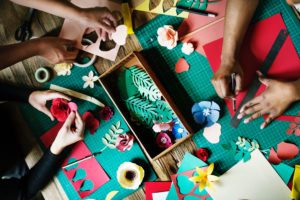 Kids get an excess of toys for Christmas, and most of them are mass-produced products made with plastic and packaging materials that lead to waste. If you're gifting for a child this year, consider a gift that doesn't come with batteries. Get creative with the gifts you have to offer and remember that time and memories are the best gifts you can give.
Your favorite book, a trip to the zoo with you, or a special date night voucher for a movie (their choice!) are presents that are unique, thoughtful, and are low-impact on the environment.
Drink Sea Bird Wines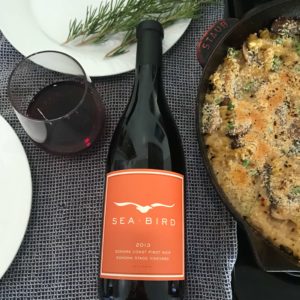 With so many options for wine to adorn your tables during the holidays, it can be a challenge to choose one that everyone will enjoy. By selecting a boutique California brand like Sea Bird Wines to shop with, you are able to show up your average grocery store purchase for a crowd-pleasing selection with a story to tell. Mom can enjoy a glass (or three) of Robert's Road Chardonnay and Cousin Joe will tell you all about the tasting notes of our silky-smooth Sonoma Stage Vineyard Pinot Noir (we hear he's a Level 1 Sommelier).
Impress your friends and family with our award-winning boutique production wine while you sip and swirl with confidence, knowing that you made a mindful choice this season. The core value of Sea Bird wines is crafting a more sustainable future for us all. That's why proceeds from every bottle are donated to non-profits dedicated to protecting and preserving seabird habitats on coastlines all over the country..
Contributing to a better environment can be as easy as buying a few bottles of your new favorite wine.
And let's be honest, by the time the holiday season arrives…you'll be ready for easy.