Our winemaker, Patrick Durbin, fondly notes, "I love watching my wines grow up." And for good reason. At Sea Bird Wines, we believe in relaxed wines to enjoy with friends and loved ones. That kind of wines that are as interesting as they are easy-drinking. Vintage after vintage report, we stay dedicated to taking Great Vines To Great Times with ever bottle. To make choosing your next bottle even easier, here's a peek into our cellar with a vintage report update to see if you should hold or drink your favorite Sea Bird Wines bottles with our easy guide.
2013
This was an ideal growing season all across California. Ideal growing conditions offered moderate temperatures all throughout the growing season without rain or extreme temperatures. 
What you need to know: Napa
• Dry conditions and a long sunny summer resulted in Cabernet Sauvignon that steals that show over all varietals.
• Patient growers were able to moderate soaring sugar levels to cultivate a Cabernet Sauvignon with balance, bright fruit and robust tannins that lend to long aging potential for years to come. Or, if you're a tannin fiend, a tight, grippy wine ready to impress with structure.
Hold it: 2013 Broken Rock Cabernet Sauvignon – Napa Valley
Located on the east side of Napa near Soda Canyon and Atlas Peak, this vineyard produces bright fruit with a balanced acidity thanks to the volcanic mountainside soils. The structure of this Bordeaux inspired blend representative of the best of Napa Valley results in black cherry and cola notes, nuanced vanilla and a touch of white pepper that will continue to evolve in your cellar. These last five years have just started to soften the edges of the fine tannin structure, but can easily go about 3-5 more for a luxurious expression of this iconic vintage to come.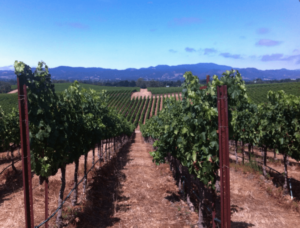 What you need to know: Sonoma
• The growing season was off to an early start in Sonoma with abundant sunshine and moderate temperatures similar to neighboring Napa.
• Quality AND quality abound! Pinot Noir in particular grew large crops offering a volume of premium wine.
Drink it: 2013 Sonoma Stage Pinot Noir – Sonoma
The Sonoma Stage vineyard is nestled between the Petaluma Gap and Los Carneros as the south end of the Sonoma Coast AVA. Cool morning fog and warm winds cultivate a Pinot Noir with classic red fruits, dark cherries and touches of cocoa and leather for a balanced Pinot ready to drink now. Enjoy a glass now as the delicious tertiary flavors have developed beautifully.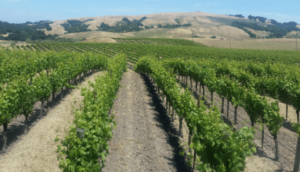 2014
Drought in the winemaking world is a delicate balance. However, it struck the perfect cord in 2014 offering lower yields, but higher quality. Sprinkling with a few well-timed rains over the growing season offered a sunny summer and a ripe fall.
What you need to know: Napa
• The perfect blend of 2012 and 2013 was the best way to describe 2014.
• Bright red fruits, balanced acidity and lower yields delivered a dreamlike vintage, especially for Napa Cabernet Sauvignon.
• An early harvest still delivered deep color, intense aromatics and lively acidity across the board.
Hold It: 2014 Poseidon Cabernet Sauvignon – Napa Valley
This was the perfect vintage to showcase our show-stopping Poseidon Cabernet Sauvignon. Aptly named after the kind of the sea, it is comprised of the "king of grapes," Cabernet Sauvignon from a premiere Napa Valley vineyard. The G3 vineyard is home to some of the most prestigious fruit in the Valley in the Rutherford AVA. Polished tannin, wild berries, and a hint of Rutherford Dust this wine can easily rest its trident for years to come in your cellar.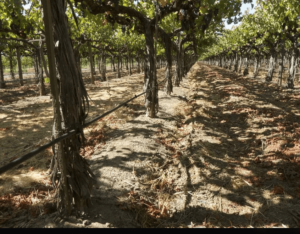 What you need to know: Sonoma
• Early season come in slow and steady with
• The drought season was still going strong. For now, it allowed for high quality and reduced yield…perfect for premium vineyards.
• The warm weather paired with little rains resulted in higher alcohol wines that overall had a welcoming ripe aroma and flavors, and softer acidity…perfect for wines that are drinking well sooner than later!
Drink it: 2014 Sangiacomo Robert's Road Pinot Noir – Sonoma
This family-owned vineyard is the ideal Sonoma Pinot Noir site. Long slow growing seasons thanks to the coastal Sonoma influence offer fog until mid-day and warm sunshine for even ripening. The bright red fruits of this vineyard shine in this Pinot Noir with a bottle ready to pop now!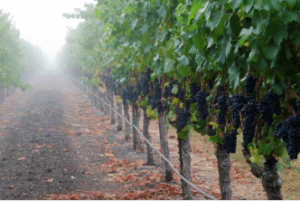 Enjoy summertime drinking with our current release wines, all available to purchase online. And stay tuned in the Fall for our upcoming vintage report update and releases coming soon!